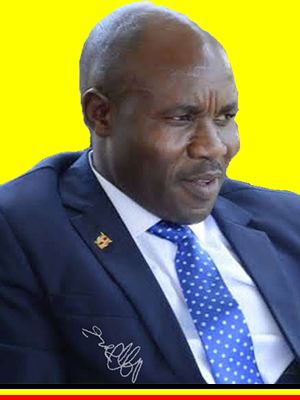 Since the creation of Kagadi district in 2016 the district has been steadfast in boosting the living conditions and overall quality of life of the people of Kagadi. The district has done significantly well, most notably in the areas of improved peace and maintenance of security, development of social and economic infrastructure especially expansion of access roads to key market areas in the district
The pursuit for transformation of the standards of people of Kagadi is based on the strategy to accelerate growth through Agro-industrialization program and strengthen the district's private sector programme in the delivery of services to the people of Kagadi and creation of jobs.
Achievement of the socioeconomic transformation aspirations is a concerted and collective effort. I urge all people of Kagadi including those in the Diaspora to embrace the investment opportunities presented in this Plan. Particularly, the Private Sector, Civil Society, Cultural Institutions, Faith-Based Organizations, and Development Partners have a significant role to play in the realization of the development aspirations of this district. Leaders, policy makers and implementers should have the right attitude, ideological orientation and positive mind set for effective and efficient service delivery and support to implementation
With the assurance of sustained peace, stability, good-governance and cooperation with other regional districts, which are very essential in development.
I wish to appreciate all arms of Government, Civil Society and Development Partners for their contribution towards the development of the district and urge a collective dedication to the realization of its noble objectives for the benefit of the people of Kagadi.
Hon. Ndibwami B. Yosia